The event log lets you track changes in Unleash. It lists what changed, when it changed, and who performed the change.
Feature toggle log​
Each feature toggle has its own event log. The event log is available under the "Event log" tab in the tab view.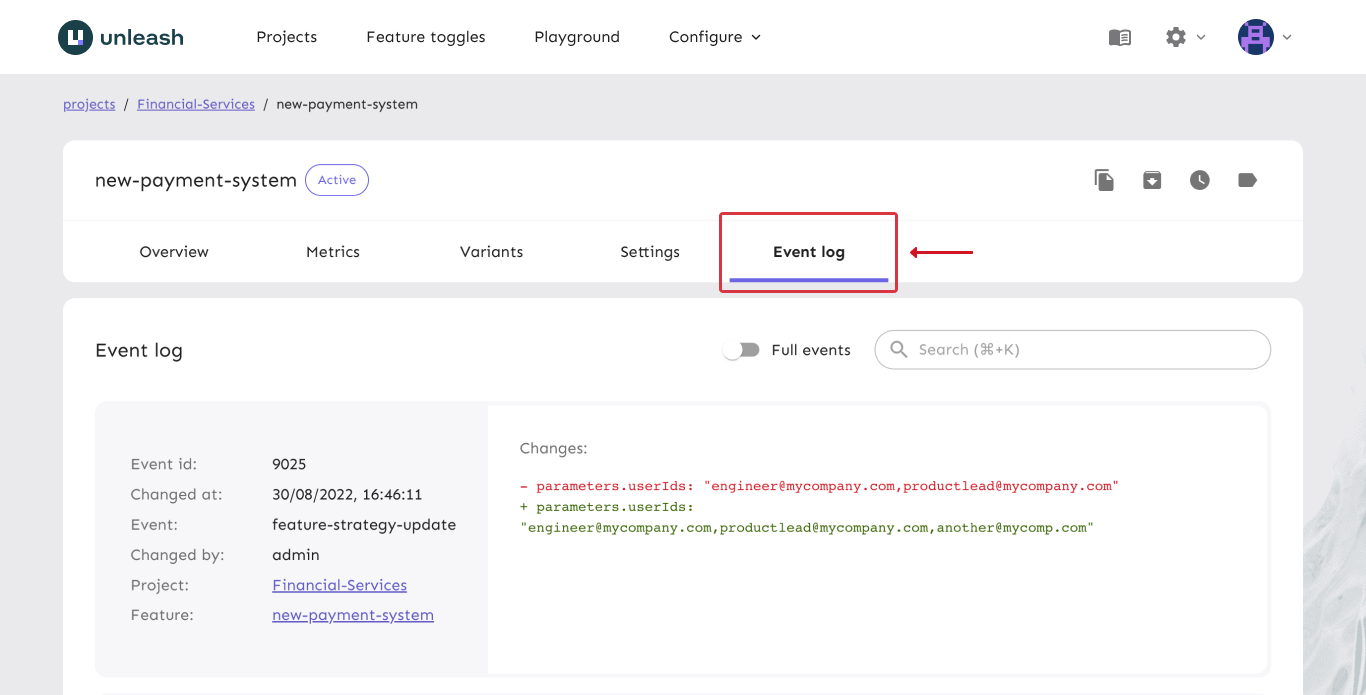 Global Event Log​
Unleash also keeps an event log across all toggles and activation strategies, tracking all changes. You access the global event log via the "event log", which you can find in the drawer menu. The global event log is only accessible by users with instance admin access.